You are here
>
The winners of the BIFM Awards 2016
The winners of the BIFM Awards 2016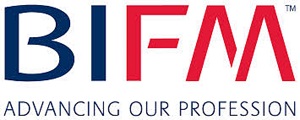 Published on 11/10/2016
The winners of the 16th annual British Institute of Facilities Management (BIFM) Awards 2016 were announced at the Grosvenor House Hotel, London on 10th October 2016.

The facilities management event of the year, which was hosted by presenter and comedian Alexander Armstrong, the Awards saw near 1,200 guests in attendance. The prestigious ceremony, which was supported by headline sponsor Carillion, celebrated facilities management professionals across the themes of People, Impact and Innovation and awarded winners with a BIFM Awards trophy, a standout accolade in the FM industry. The winners are:

Newcomer of the Year (new category for 2016)
> Winner: Pleun van Deurssen, Incentive FM Ltd
> Highly Commended: Charlotte Miller, Sodexo

Manager of the Year (new category for 2016)
> Winner: Suzanne Beck, Carillion Barts NHS Trust contract
> Highly Commended: Cova Montes, Emprise Services plc

Leader of the Year (new category for 2016)
> Winner: Katie Dowding, Skanska

Team of the Year
> Winner: CBRE Global Workplace Solutions and the AA
> Highly Commended: National Grid and 14forty

Learning and Career Development
> Winner: Nationwide Window Cleaning – How Nurturing Talent Delivers Growth for NWC
> Highly Commended: BT Facilities Services

Lifetime Achievement
> Winner: Keith Glennister, ISS

Innovation in Technology and Systems
> Winner: Humanforce – Changing the Way FM Works
> Highly Commended: BAM FM Ireland Ltd – Digitizing Assets & Delivering BIM2FM

New Product or Service of the Year
> Winner: Heathrow Airport Ltd – Spot & Report – Heathrow's Fault Reporting Smartphone Application

Brand Impact
> Winner: Gather & Gather
> Highly Commended: Skanska – Improving people's lives

Impact on Customer Experience
> Winner: Carillion Customer Experience Centre
> Highly Commended: Mitie 1team and Vodafone – Our Journey to World Class through Customer Experience

Impact on Organisational Performance (new category for 2016)
> Winner: National Grid and 14forty – Smart Work Space
> Highly Commended: Kentish & Co, Sodexo and Johnson & Johnson – Revolutionising FM Performance at Johnson & Johnson

Impact on Sustainability
> Winner: BaxterStorey – Food Waste Costing the Earth
> Highly Commended: Supply Chain Sustainability School

Workplace Impact
> Winner: Ministry of Justice Commuter Hubs Powered By Matrix Booking
> Highly Commended: AstraZeneca – Middlewood Court, Macclesfield Campus – 'A Great Place to Work'
Societal Impact
> Winner: VINCI Facilities
> Highly Commended: South London & Maudsley NHS Trust – Lambeth Sheltered Contract

Steve Gladwin, Chair of the Judges for the BIFM Awards, said: "This year the BIFM Awards judging team saw an extraordinary level of innovation, with evidence of exemplary FM delivering real impact to business across all of the categories. This year we celebrated three new awards and celebrated FM professionals and teams from across our growing and evolving industry. The Awards are our chance to showcase FM superstars and reward their hard work and success, as well as the incredible contribution they have made to the wider economy and society. Congratulations to all of our deserving winners."

The BIFM Awards 2017 will open for entries in January 2017 and the ceremony will take place on 9 October 2017 at the Grosvenor House Hotel, London.