You are here
>
Condeco receive Queen's Award for Enterprise
Condeco receive Queen's Award for Enterprise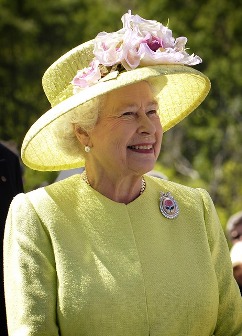 Published on 21/04/2016
Workplace management company Condeco have won a prestigious Queen's Award for Enterprise, the highest official award for UK businesses. Condeco are among the select businesses recognised in the Innovation category, awarded for outstanding innovation and development. The highly coveted Queen's Award, which is granted on the advice of the Prime Minister and an Advisory Committee, is valid for five years and brings global recognition to its winners.

The Innovation awards are made in acknowledgement of the fact that Britain's world leading service economy is supported by innovations from companies such as Condeco. Condeco's award-winning innovation is their provision of integrated hardware and software products. Together, these uniquely offer businesses with a complete workplace solution, delivering real benefit as leaders seek to make the most of their real estate whilst boosting collaboration and engagement.

A recent report found that the UK's FM market is set to continue its strong growth over 2016, generating £300 million of sales a day throughout the year. The industry, which employs more than 1.4 million people, has been at the forefront of business growth, and this award is an acknowledgement of the work being done in the sector.

Paul Statham, founder and CEO of Condeco, said: "We are honoured to receive The Queen's Award, and delighted that our contribution to the business community is being recognised in this way. We regard this as a win for the whole of the corporate real estate industry, which is contributing fantastically to business change in the workplace."

By empowering decision makers to realise the full value of their real estate, the products have a notable impact on cost, sustainability and efficiency. Further, by supporting workplace changes such as flexible working, Condeco's products have created cultural shifts, encouraging the collaboration and engagement amongst employees which has an impact on productivity for the whole UK economy.